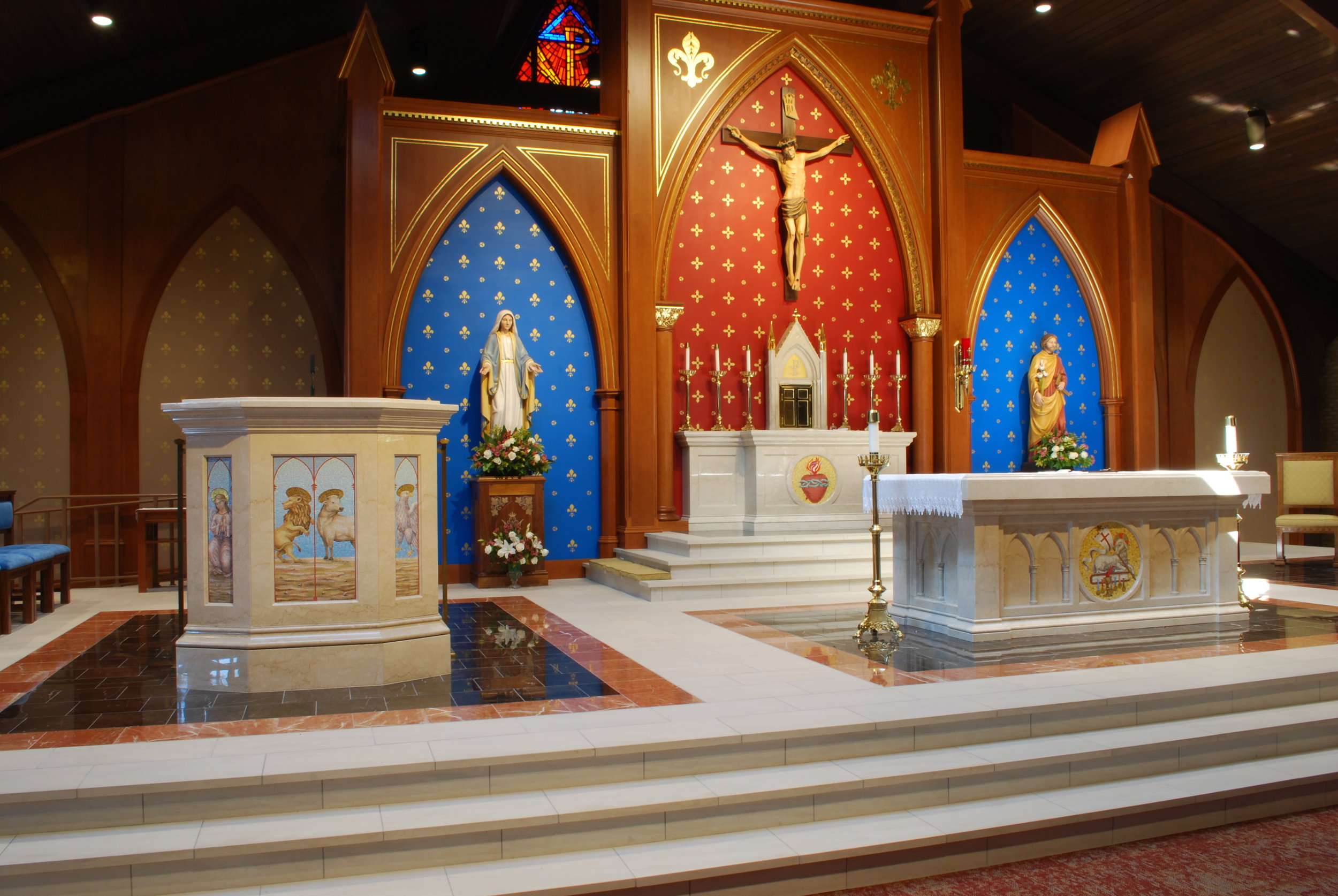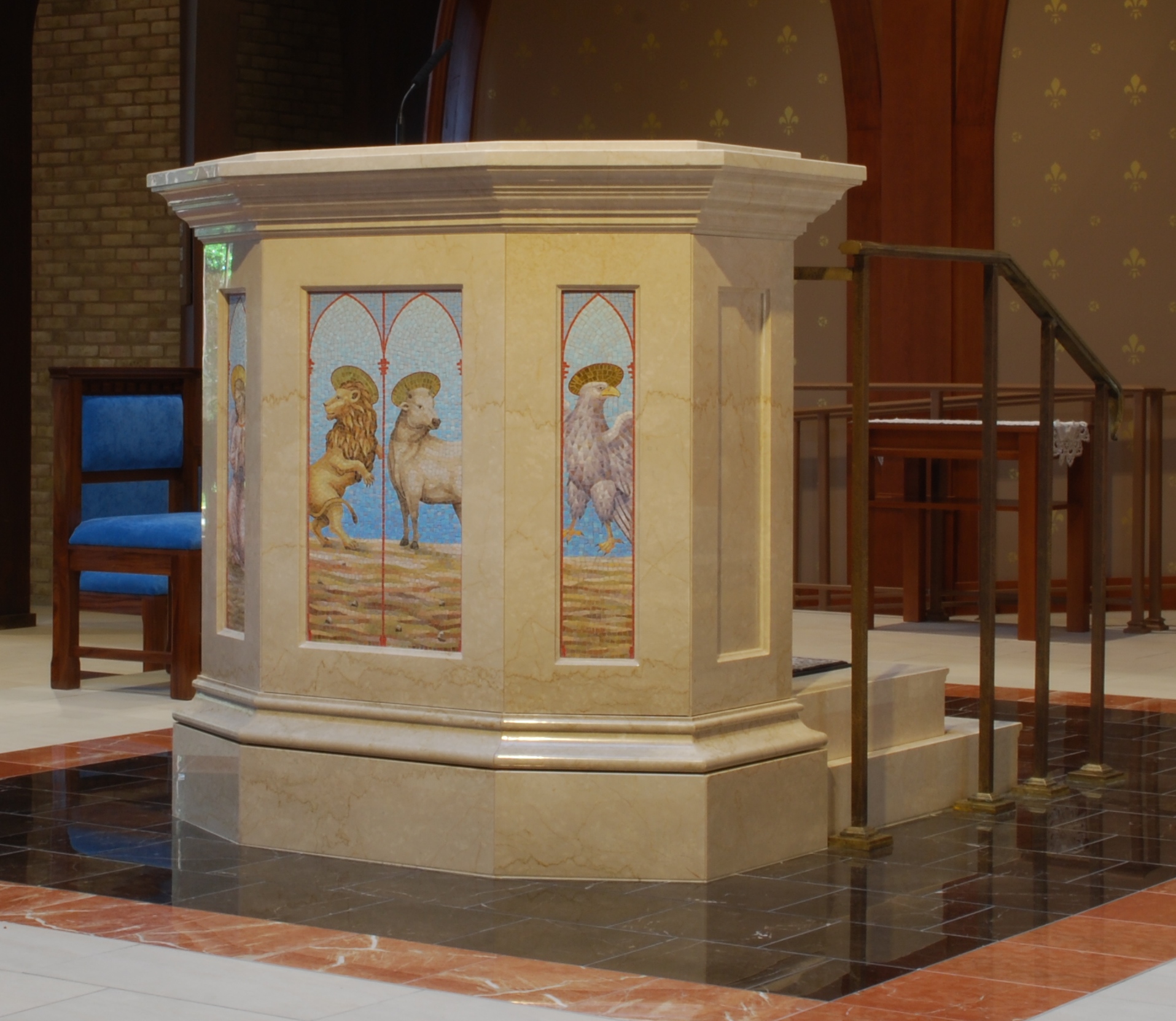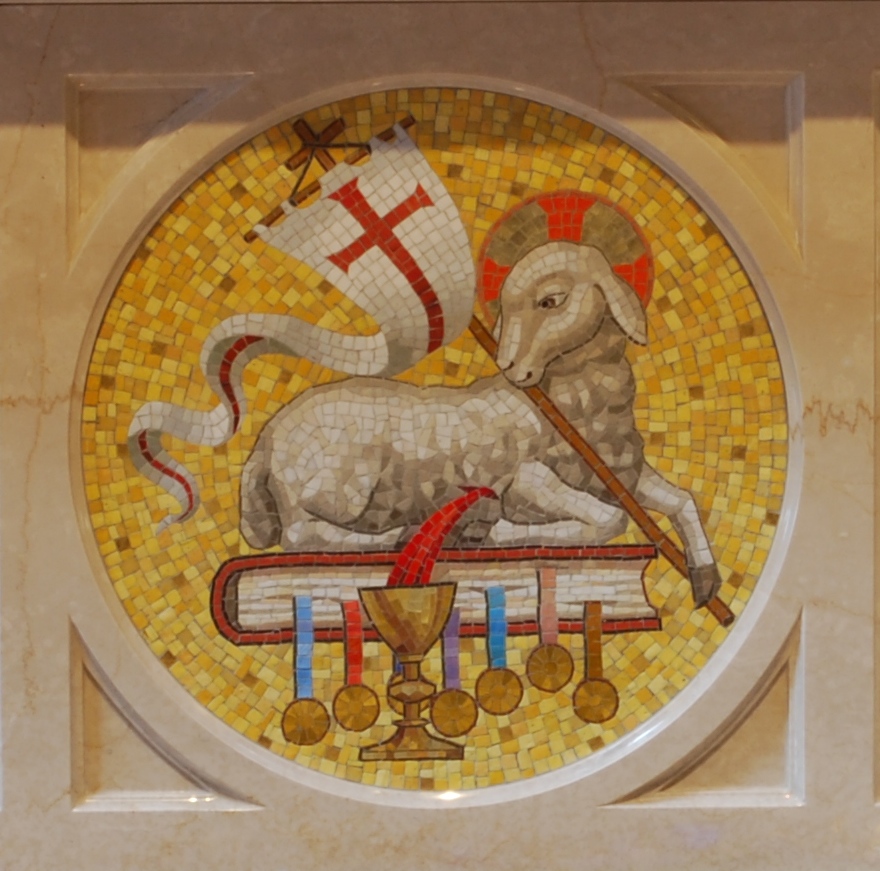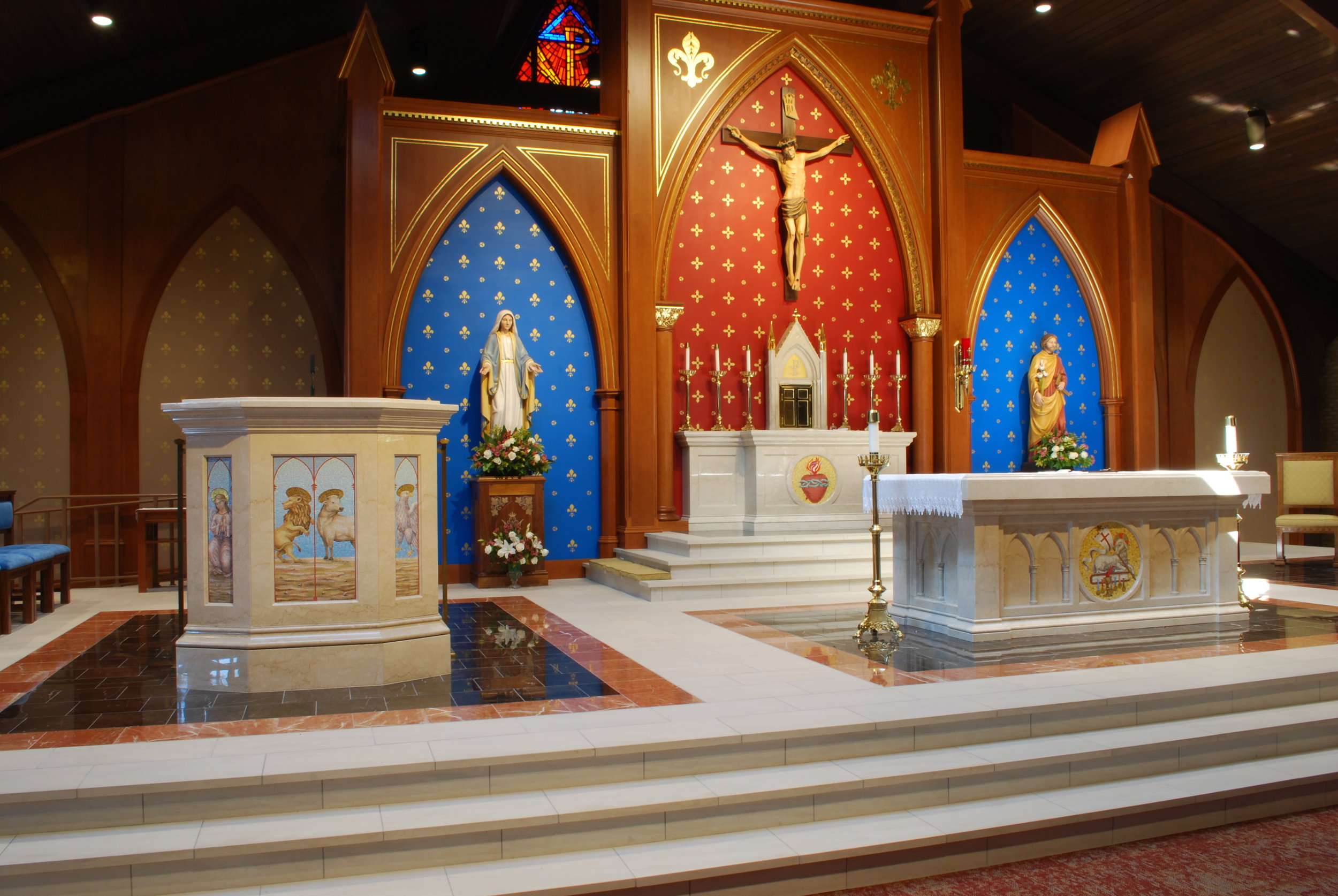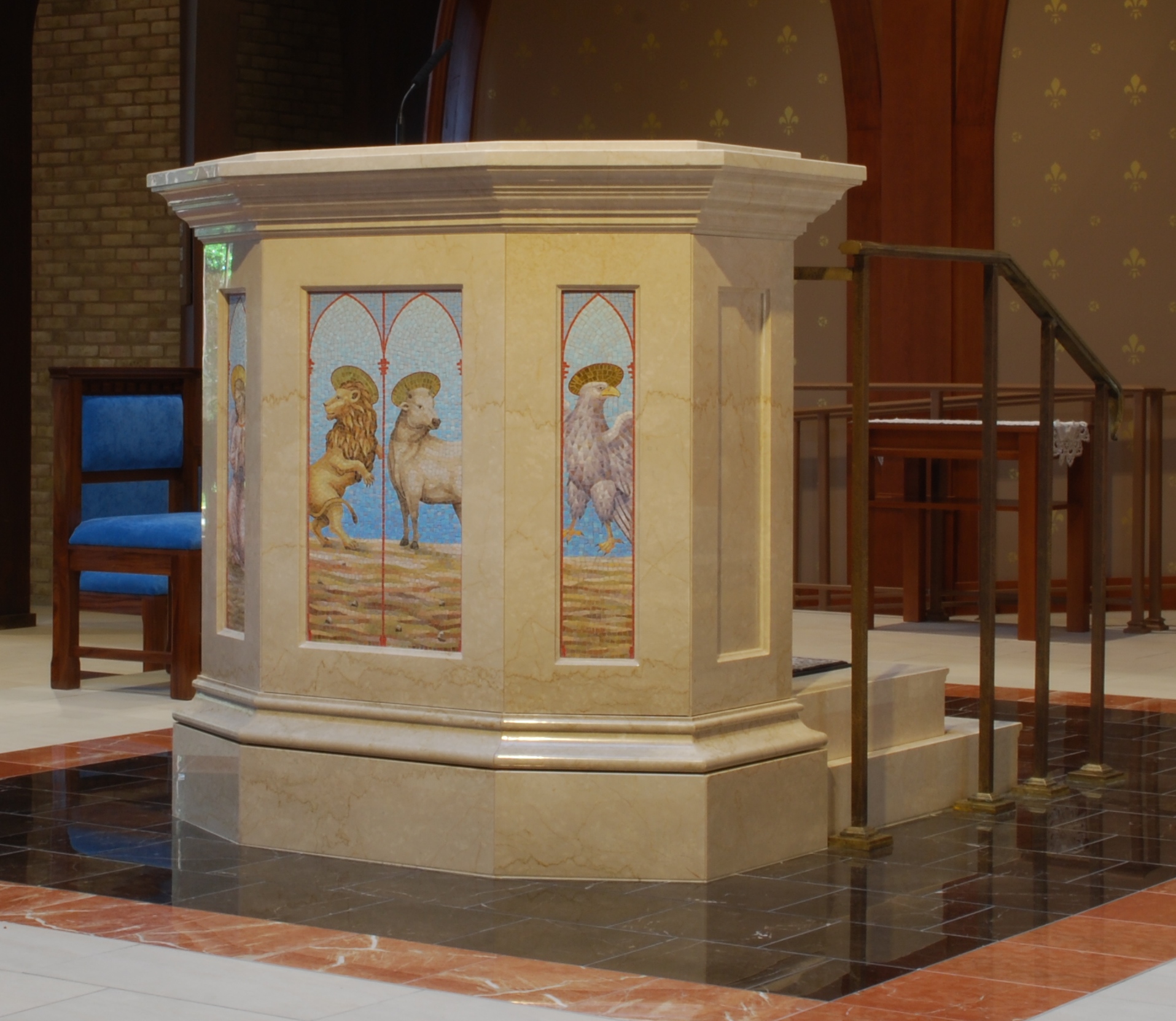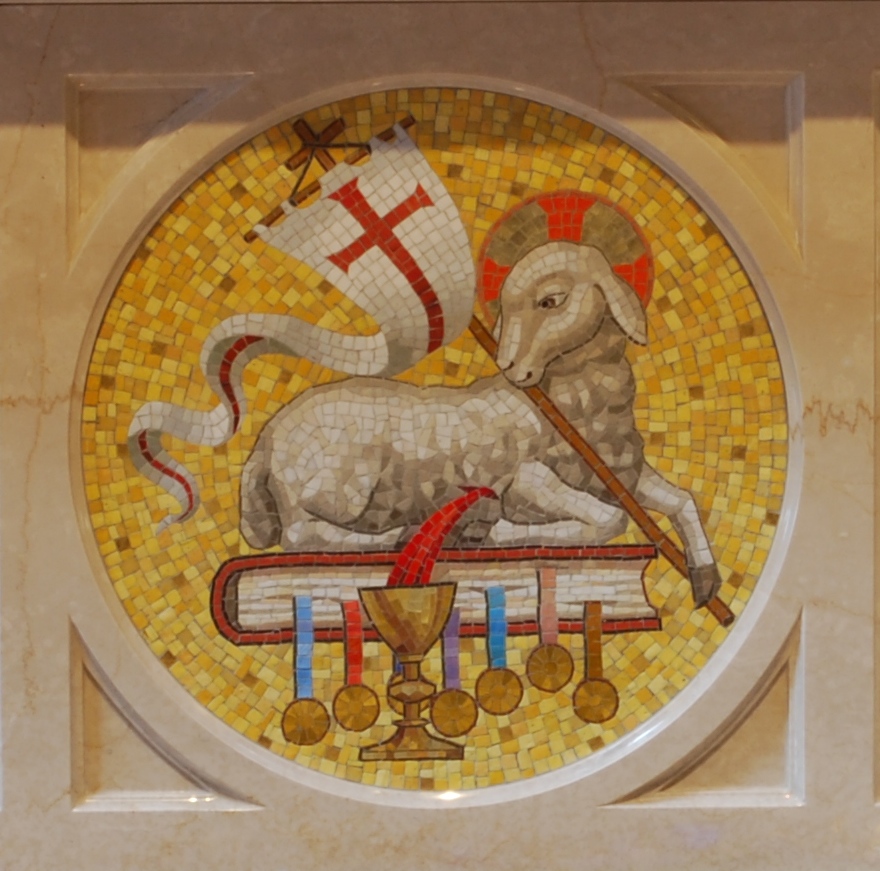 St. Louis Catholic Church Renovation
The team is very grateful for the opportunity to have served Most Reverend Paul S. Loverde, former Bishop of the Catholic Diocese of Arlington, Pastor Reverend Matthew Zuberbueler, and the people of the St. Louis Catholic Church on this transformative renovation of the church sanctuary. This church renovation in Virginia is anchored by the addition of new liturgical furnishings, flooring, and wooden sanctuary background designed by O'Brien and Keane. Fine attention to detail, including the design and fabrication of the mosaic elements throughout the church, showcases the firm's commitment to providing high quality designs and materials. The gold leaf capitals on the columns framing the tabernacles were designed in close collaboration with the client, who requested that the scrollwork call to mind the cloister screen from the Monastery of the Poor Clares, a neighboring parish in the Diocese of Arlington.
Our architecture firm in Virginia is looking forward to working with you on your next project. Contact us today.
First Image Photo Credit: Scott-Long Construction