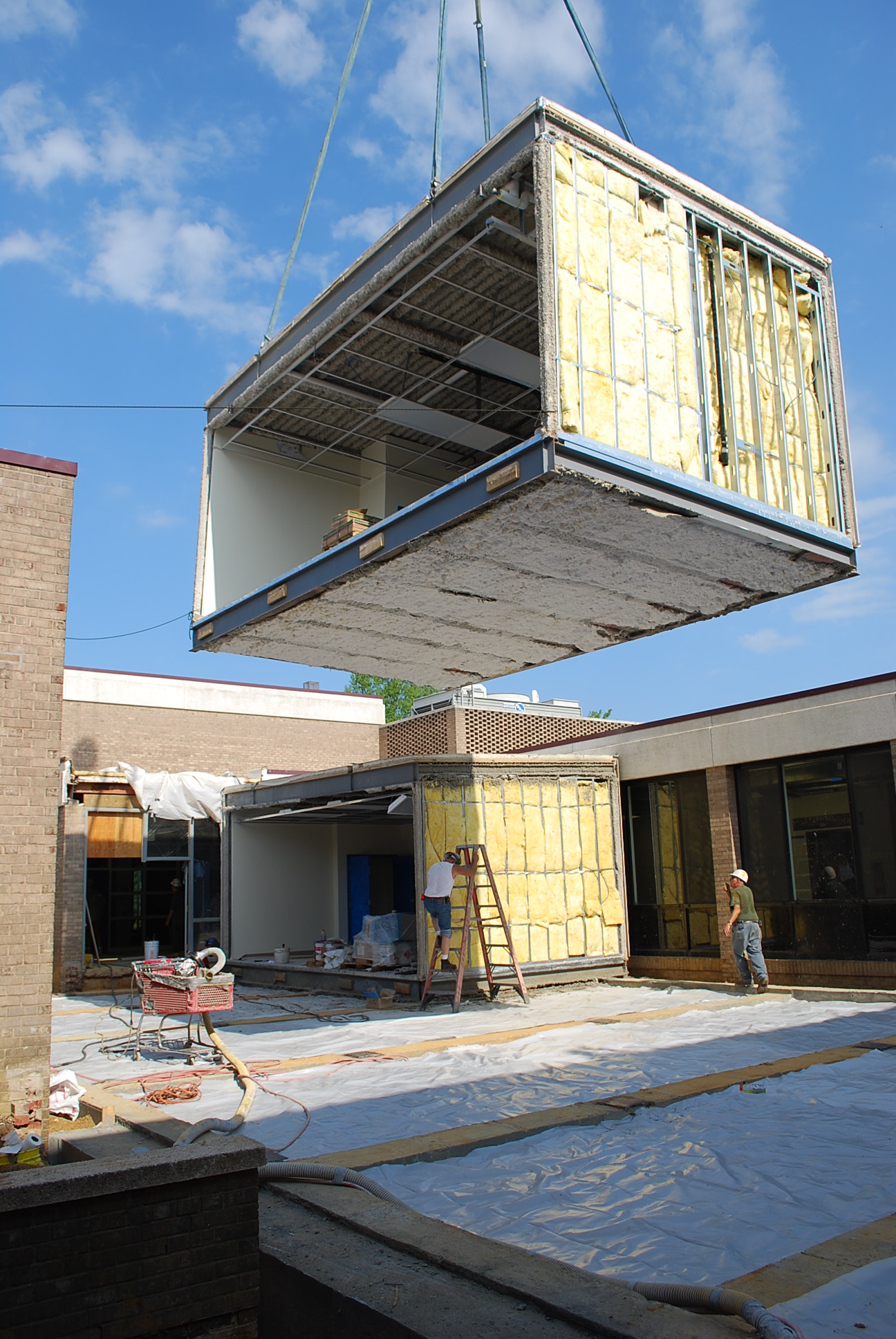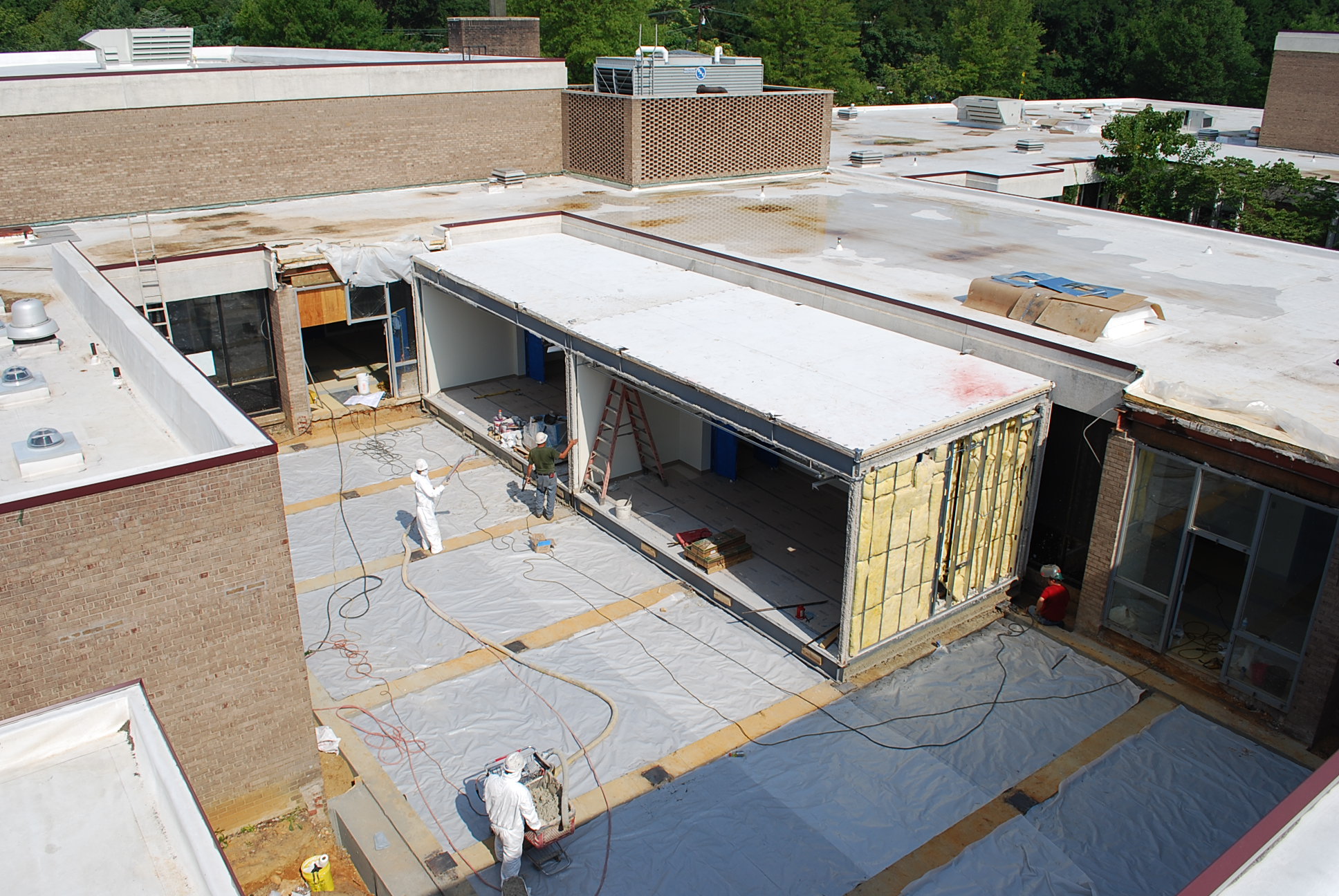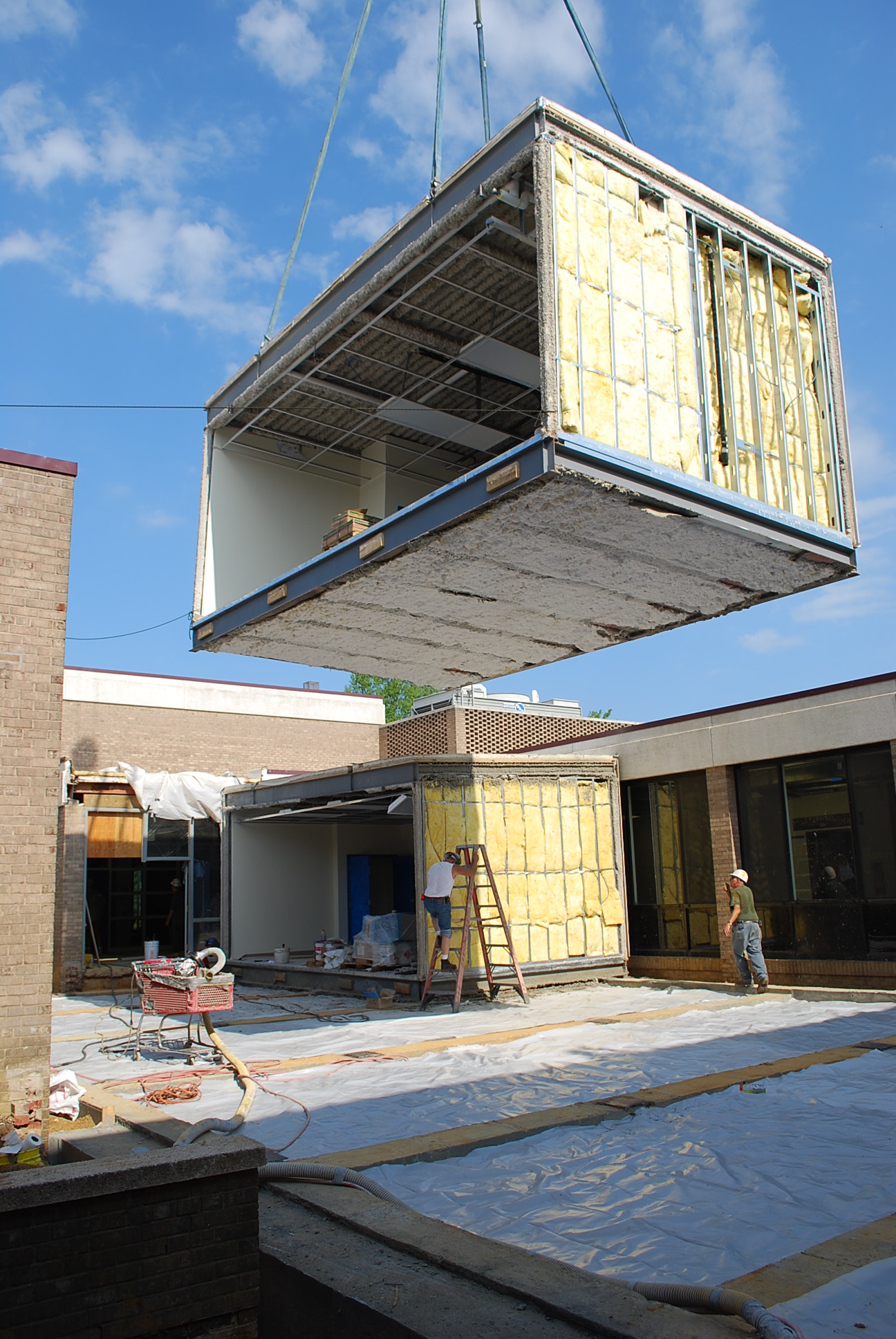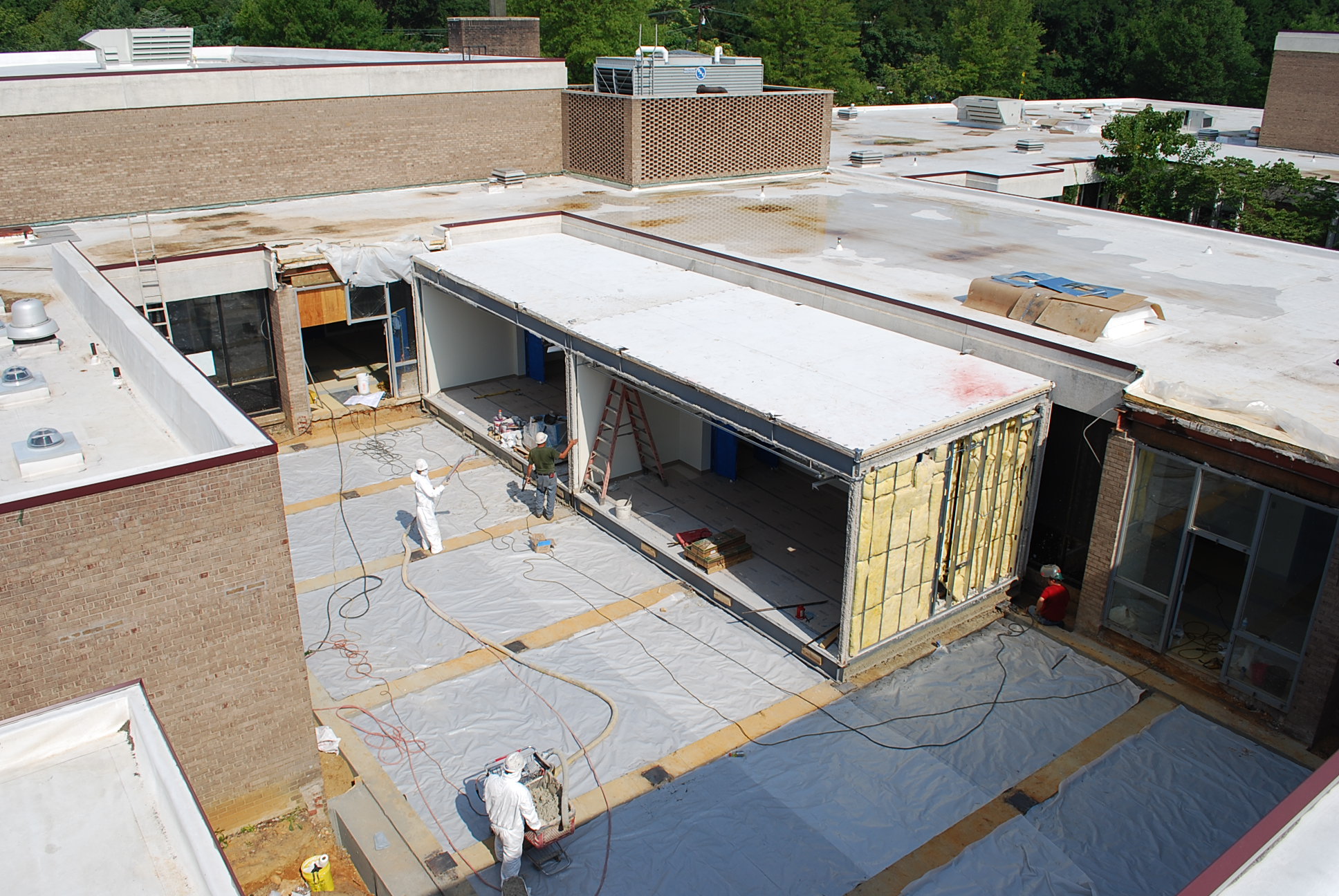 John Adams Elementary School
This modular two-part addition was inserted into two underutilized courtyards for this elementary school design, revitalizing the outdoor area and providing needed classroom space. The first design addition is two stories and contains four classrooms. The second building is a one-story addition that provides three classrooms and several small-group meeting rooms. The modules are clad in a Trespa rain screen façade – a breathable and highly ventilated drainage cavity that draws moisture away from the school building's interior.
O'Brien & Keane is best known as traditional Catholic church architects, but we pride ourselves on being able to accomplish any project beautifully. This school architecture project was completed in a contemporary style and incorporated architectural innovations, such as the rain screen façade. Our architecture firm in Virginia combines traditional architectural ideas while adapting to contemporary needs. Contact us today to work with us on your next project.