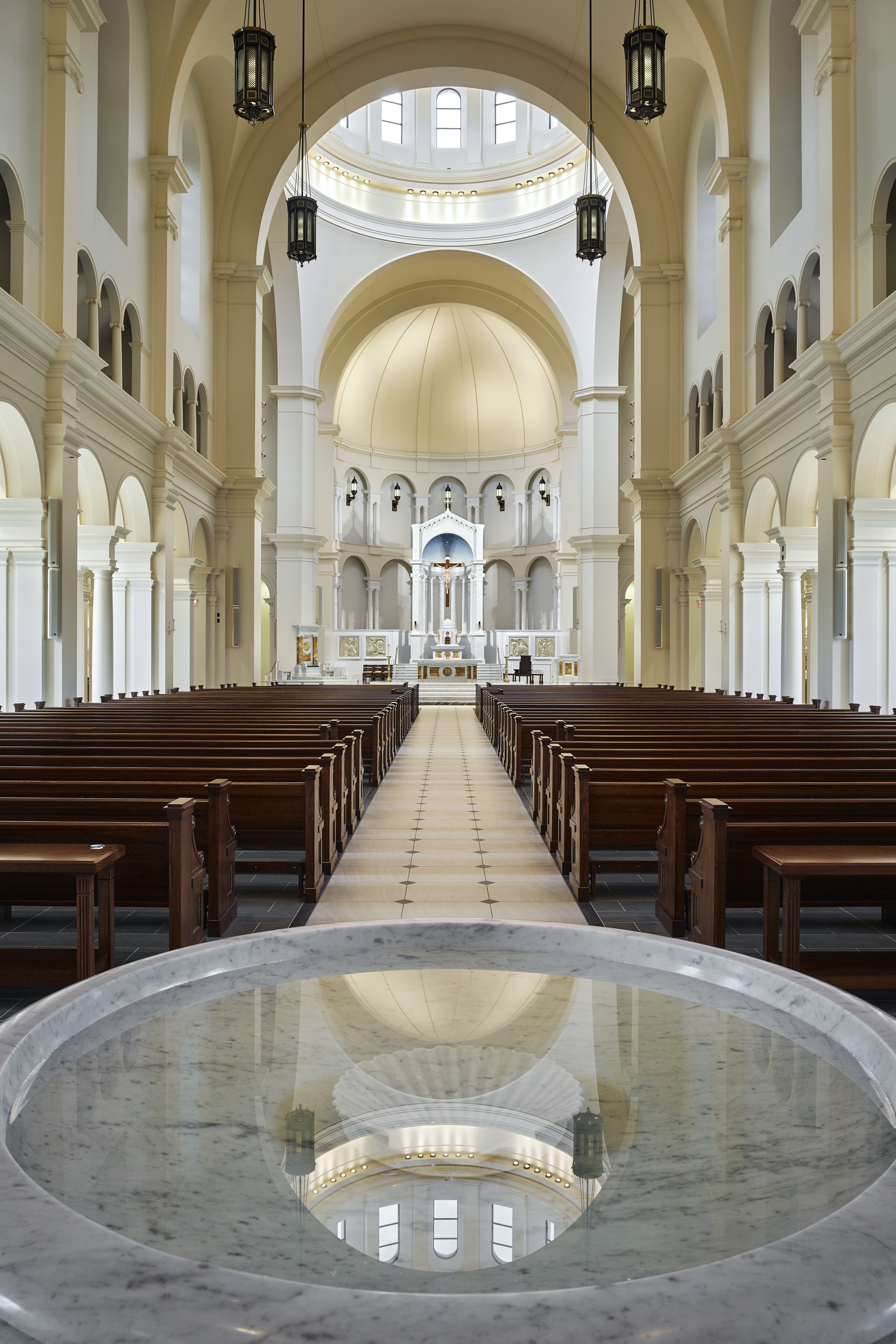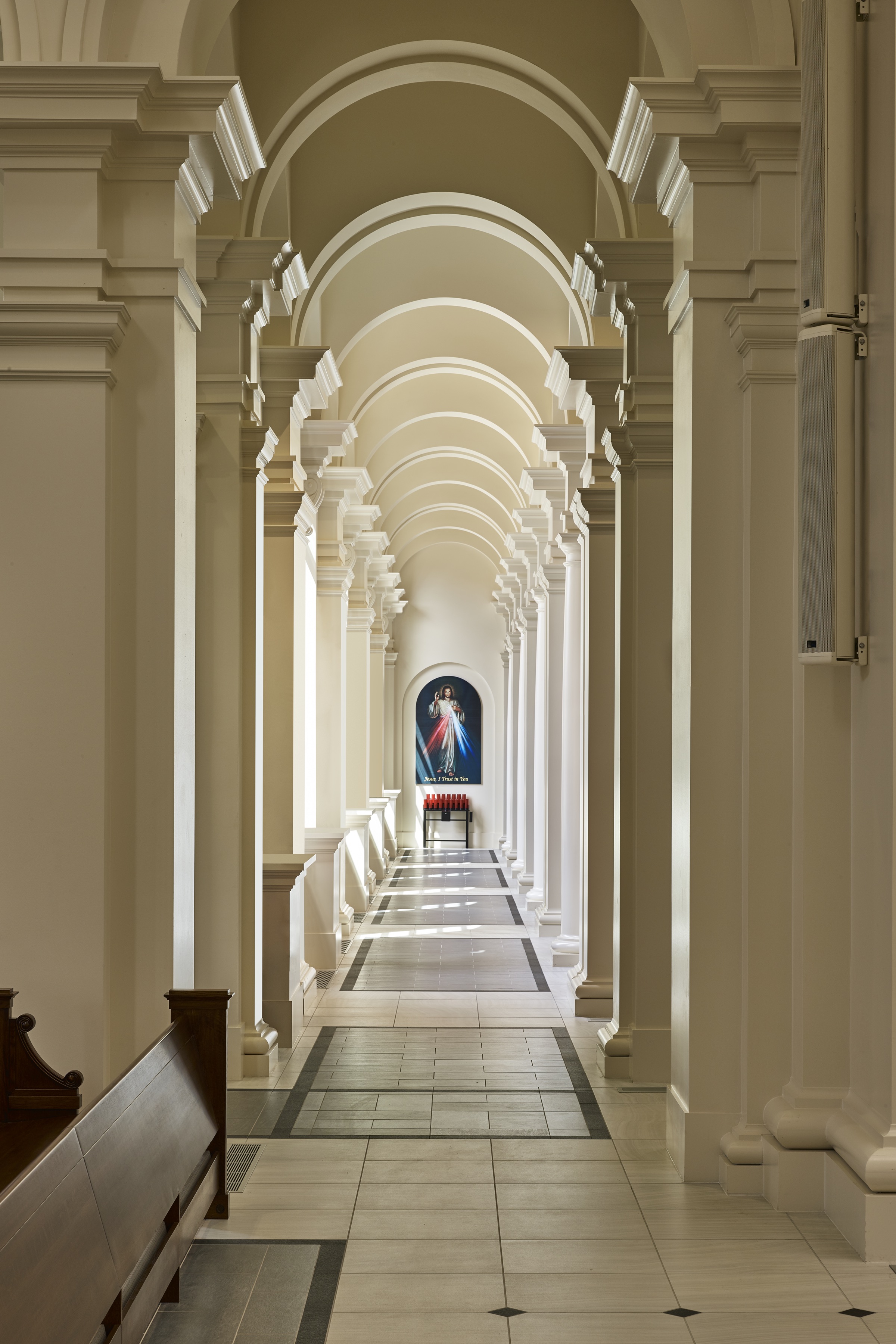 Holy Name of Jesus Cathedral
It has been a great privilege to design, and administer the construction of, this important church project for the Diocese of Raleigh. The building design for the new cathedral will address the needs of the area's growing Catholic community by seating two thousand congregants, replacing the current Sacred Heart Cathedral. The new Catholic church design includes a cruciform structure and a prominent dome, which visually connects the church with downtown Raleigh, and draws on the heritage of traditional Catholic church architecture. Our firm's design also includes custom marble liturgical furnishings, rendered in Bianco Carrara and Giallo Siena, and crafted to express and reinforce the design themes and narrative.
O'Brien & Keane is highly experienced in the design of new Catholic churches like this one. We also offer services in church renovation in Maryland, Virginia, and surrounding areas, including reshaping interiors and exteriors, expanding existing facilities, and the design and fabrication of custom liturgical furnishings. View our full project list to learn about our previous projects, including new church buildings and renovations.